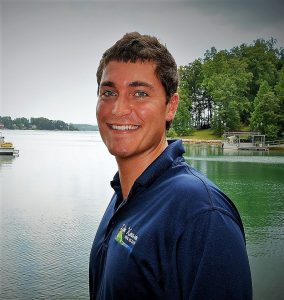 Cell: 207-841-8283
Email: percyonkeowee@gmail.com
View My Listings
Mike Percy relocated to Lake Keowee in 2008 from Popham Beach, Maine, a small historic resort community with a population of 42 residents.  Working in the family beach store from age 7 provided Percy with a strong work ethic and an early understanding of excellent customer service.
As a member of the Lake Keowee Real Estate team, Percy is focused on the needs of his clients along the 300 miles of shoreline.  Specializing in waterfront home sales and lot sales, Percy has an incredible understanding of the ways purchasing at Lake Keowee can be different from a traditional home sale.  Seller clients of Percy's describe him as a clear communicator, organized, and always jovial and warm hearted.
Continued education is a priority for Percy.  Having been a licensed South Carolina REALTOR since June of 2016, Percy has attended numerous real estate training courses and programs throughout the Southeast.
Percy can be considered a rookie on the rise at Lake Keowee.